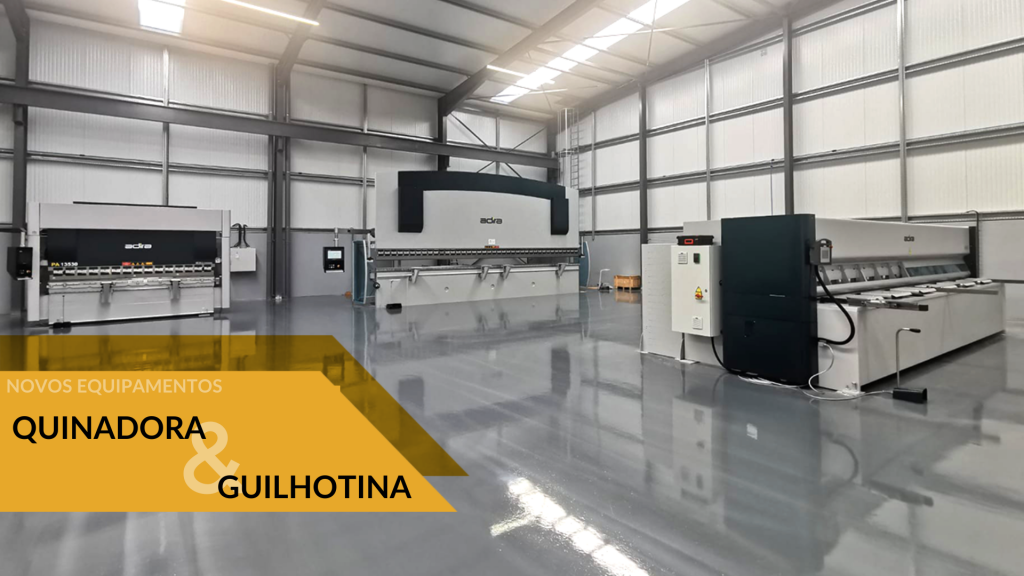 Lineve, Lda. recognizes the need and essentiality of investing in innovation and in equipment that improve the quality of products and their manufacturing time. This motivation arises from the ambition to offer products and services that meet the wishes and needs of our customers.
Last June, Lineve, Lda. acquired three cutting and bending equipment for the new facilities located in the Logistic and Industrial Pole of Arazede. Two flexible, high-precision hydraulic bending machines, which allow an exquisite finishing of our flashings, gutters, among others. And an oscillating hydraulic guillotine, which allows a precise and rigorous cut, adapted to explicit measures.
We are heading towards a future full of technological progress to offer you the quality you deserve.